As you become a more experienced runner, you may begin to forget the basics and pick up bad habits.
On the flip side, you may be new to running and need some tips and tricks to point you in the right direction. 
In this article, we will talk about what shoes to run in, setting goals, using the correct running form, and much more. By the time you've finished reading, you're going to be a running expert.
Just kidding…
Becoming a running expert takes a lot of practice; however, you'll know what is important to remember when running.
1. You Need Some Badass Running Shoes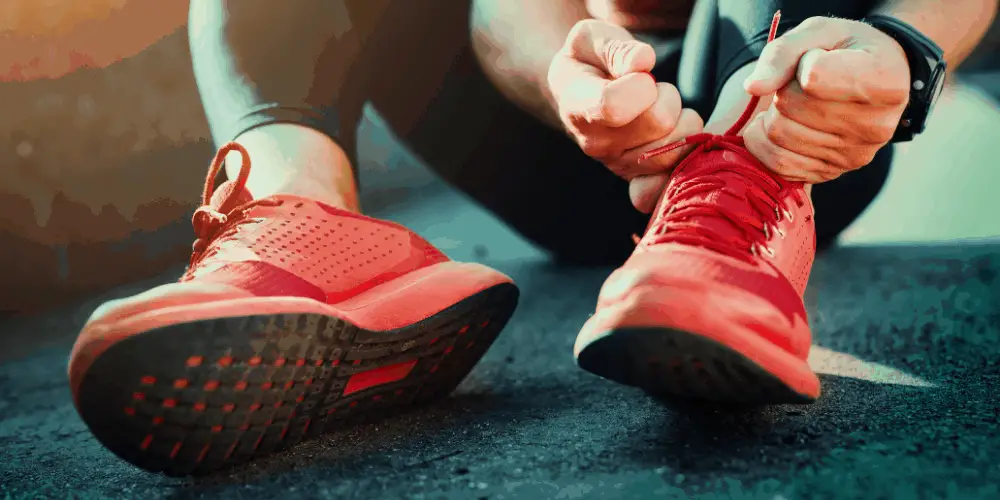 If you want to take running seriously, you must first get yourself a pair of high-quality running shoes.
A good pair of running shoes will provide cushioning, increase stability, and help prevent any unnecessary injuries.
In addition, depending on the environment you're going to be running in, you may need different shoes. For example, if you're going to be running on the beach, then a pair of barefoot running shoes are your best bet.
On the flip side, if you're running on concrete, you'll want to look for running shoes with great cushioning, to help soften the impact.
By now you're probably wondering what shoes are the best for running. Well, that depends on preference; however, if I had to choose, I would say the Brooks Ghost 13 (Affiliate Link) is at the top of my list.
Let's take a more in-depth look at them below…
Brooks Ghost 13 For Men And Women
THIS MEN'S SHOE IS FOR: The Ghost 13 is for runners looking for a reliable shoe that's soft and smooth. The Ghost 13 offers improved transitions for zero distractions so you can focus more on what matters most: your run. This Brooks Ghost 13 is a certified PDAC A5500 Diabetic shoe and has been granted the APMA Seal of Acceptance.
SUPPORT AND CUSHION: The neutral support type provides high energizing cushioning. Ideal for road running, cross training, the gym or wherever you might want to take them! Predecessor: Ghost 12
BALANCED, SOFT CUSHIONING: BioMoGo DNA and DNA LOFT cushioning work together to provide a just-right softness underfoot without losing responsiveness and durability - yet it feels lighter than ever.
The Brooks Ghost 13 is one of the most popular running shoes on the market in 2021. It's a unisex shoe, specifically designed for running and high impact activities.
The soft cushioning means you'll be able to run on the toughest surfaces without experiencing any discomfort.
In addition, these shoes have an integrated segmented crash pad that absorbs shock, helping prevent injuries. 
Alongside these great benefits, these shoes will also fit perfectly on your feet thanks to the newly engineered mesh.
Overall, they are the perfect pair of running shoes for both experienced runners and people new to running — they won't let you down.
2. Stay Hydrated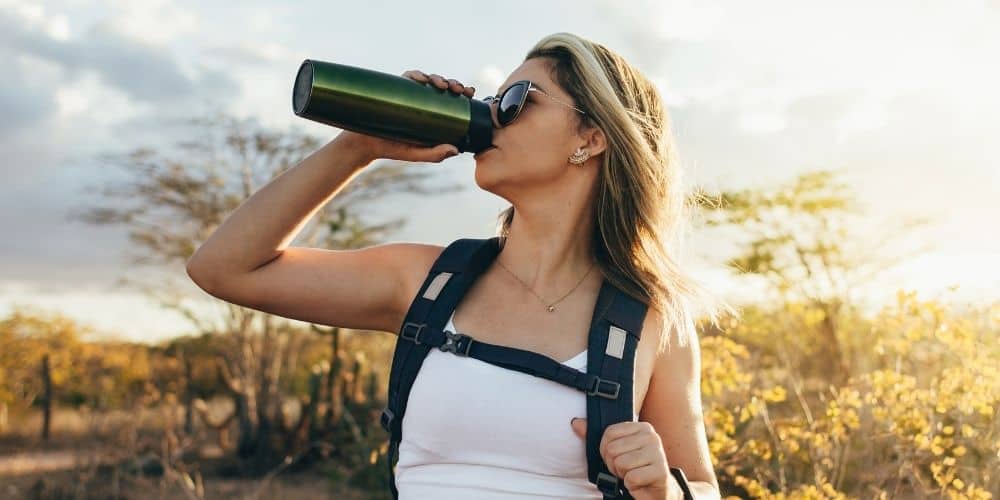 Did you know that up to 60% of the human body is made up of water?
Crazy right?
That's why it's important to stay hydrated, especially when running. If you fail to hydrate, you'll have less energy and won't be able to perform at your best.
Furthermore, staying hydrated comes with a range of benefits. Let's take a look at them below.
Keeps your body cool – When you're out there clocking miles, your body will become hot. To keep it cool, it's important to drink water.
Muscle and joint health – If you've been running for a while, I'm sure you've experienced cramp and muscle pain. Did you know staying hydrated can actually prevent this?
Energy – Considering your body is made up primarily of water, it wouldn't be strange to think that your water consumption is directly related to your energy levels; therefore, if you're lacking energy when running, try to stay well hydrated throughout the day.
Okay, so now you know why water is a miracle liquid, it's time to talk about the best way to carry it when running.
To carry water, you're going to need a water bottle; however, not all water bottles are built equal. 
For example, some come with a pouch that you can strap onto your hand, meaning you won't have to carry it when running. 
On the other hand, most water bottles don't include this great perk.
Anyhow,
If you're serious about running, then I recommend getting the Nathan SpeedShot Plus (Affiliate Link). It's fully equipped with a strap that fits tight to your hand, so you don't have to grip it when running.
Furthermore, it's insulated and will keep your water cooler for up to 20% longer than other brands.
To sum it up, this water bottle is a great addition to any runner toolkit and will last you a long time. It also comes with a guarantee in case it malfunctions; however, the chance of that happening is quite slim.
3. Take It Slow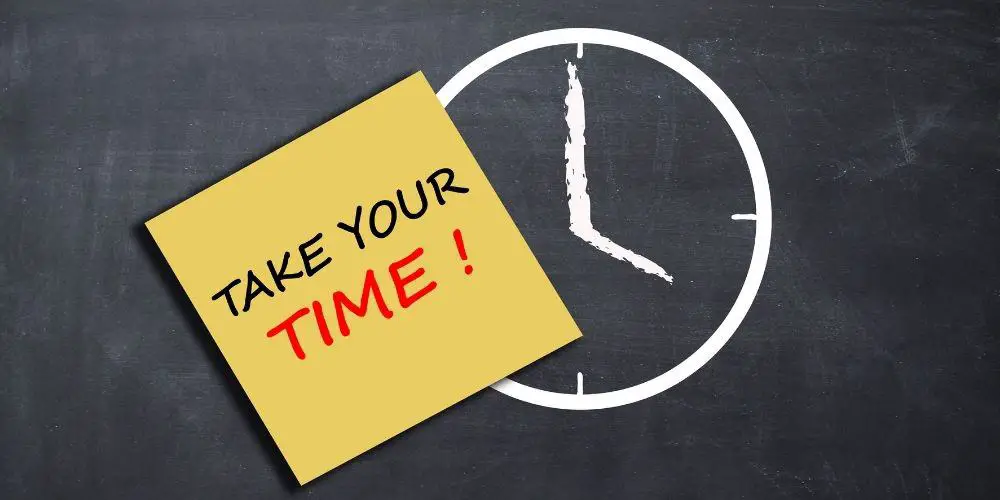 First, I want to point out that taking it slow doesn't mean running once a week for 10 minutes and expecting insane results.
I'm talking about planning your running schedule so that you're running enough, but not enough to injure yourself.
A common thing I see is people who are new to running telling me how they're going to run 10 miles on their first day. As you may have guessed, this never works out well.
It normally ends with said person quitting halfway through and never putting a pair of running shoes on again. 
You want to make sure you're pushing yourself, without thinking you can run a marathon after a week of training.
4. Track Your Progress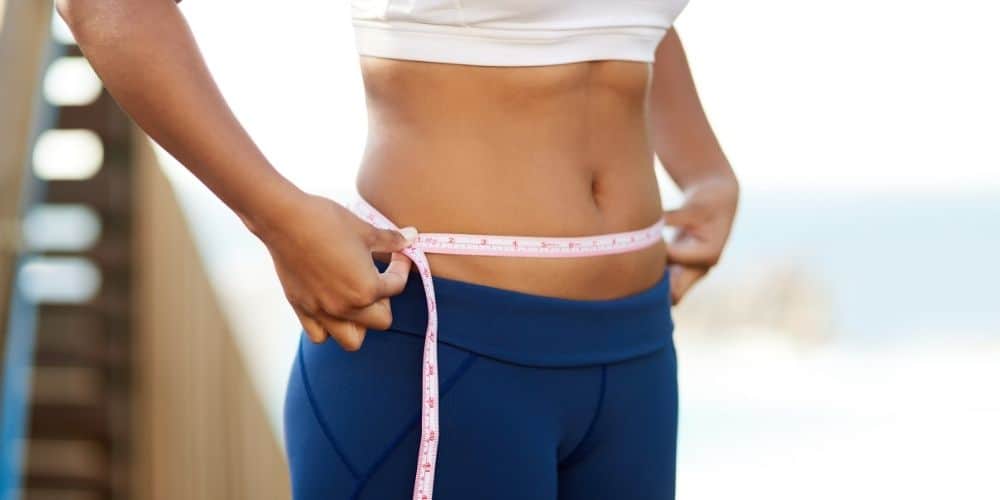 It's easy to put on your running shoes, grab some water, and hit the road for a set amount of time. 
While this method works as a beginner, if you want to progress as fast as possible, then you should be tracking your progress each week.
For example, if you've been tracking your running and know you ran 20 miles last week, then aiming for 22 miles the following week will help you progress much faster. Not only that, but seeing your progress increase each week will help keep you motivated.
But how do you track your progress?
The best way to do it is by investing in a smartwatch that's designed for running. One of the best on the market is the Garmin Forerunner 245 (Affiliate Link). It allows you to measure your progress from week to week, so you know which areas you need to progress in.
You can also sync your Spotify music to the Garmin Forerunner 245. Simply connect your headphones, tap a few buttons, and you'll have access to all your favorite songs.
If that wasn't enough, this watch can also see if you're overperforming or underperforming; hence why they call it a 'smart' watch.
5. Make Sure You're Using The Correct Form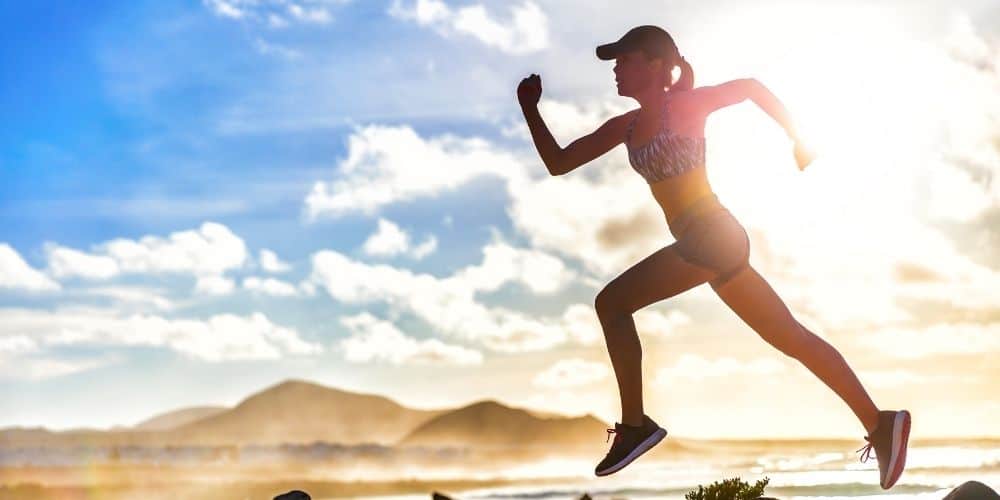 Using the incorrect running form is a great way to use a ton of unnecessary energy while injuring yourself in the process.
It's a bit difficult to explain how to use the correct running form, so to make it easier, let's break it into body parts.
Head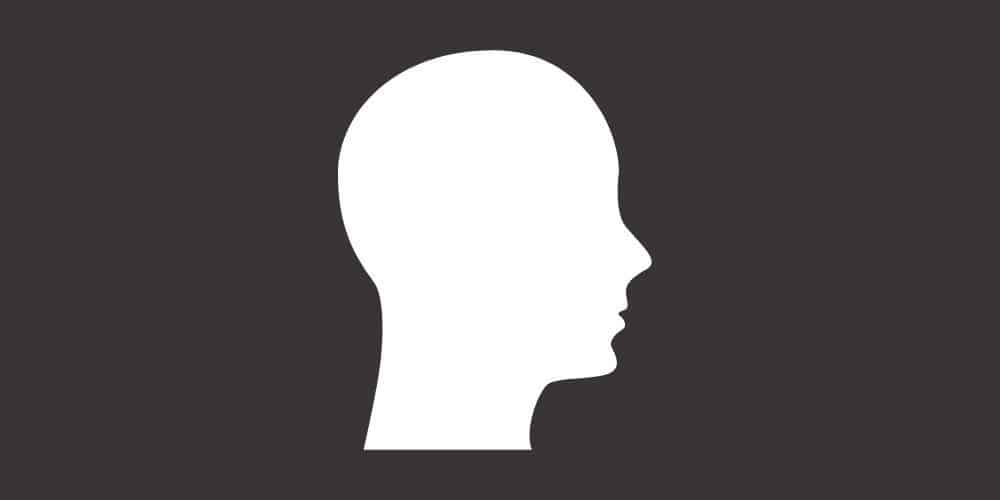 You may think your head isn't important when running; however, that's not the case. 
It's an important part of your running form that will affect your energy levels if neglected.
You need to keep your head up and facing forward. Looking at your feet when running is a quick way to run into something and injure  yourself. 
Ideally, your eyes should be looking at the ground about 20 feet in front of you.
Arms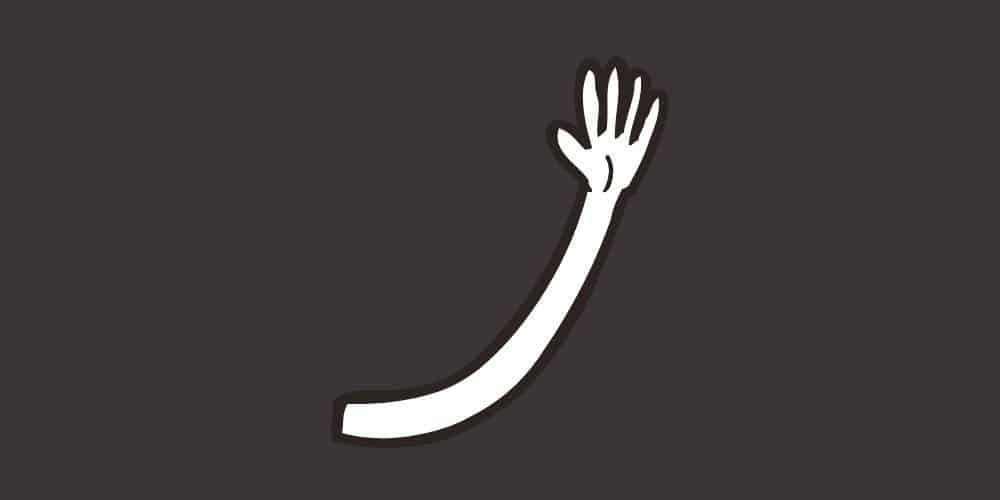 Your arms should be bent at a 90-degree angle and be at waist level.
If you're new to running, when you get tired, you'll probably bring your arms up to your chest — eliminate this bad habit as soon as possible. It will cause tension in your shoulders and deplete you of energy real fast.
Furthermore, your arms should have a natural back and forth swing when running. In addition, make sure your arms never cross the centre of your body. 
Also, keep your hands nice and relaxed.
Posture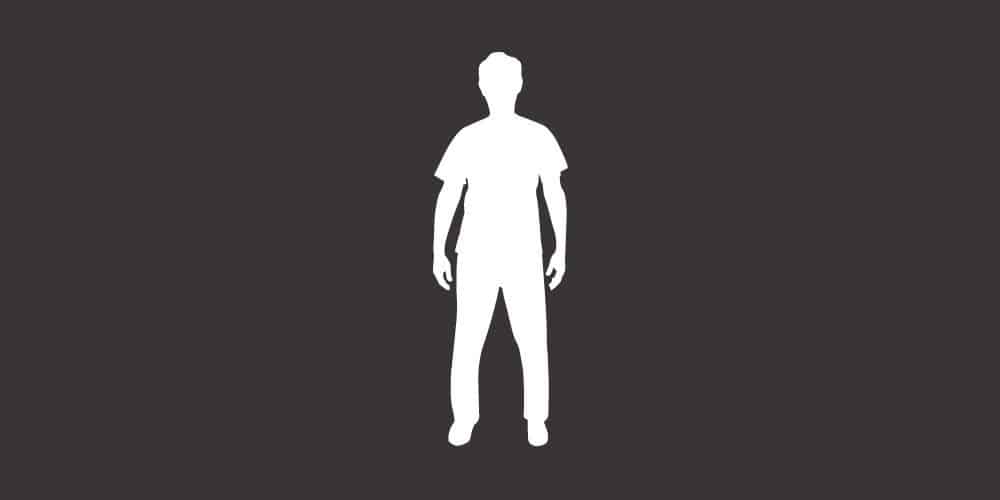 From the waist up, your posture should be as straight as possible; however, this doesn't mean you need to tense your body to maintain straightness. Just don't get fatigued and begin leaning forwards or backward, as it will only restrict your breathing, making you more tired.
6. Stretch Afterwards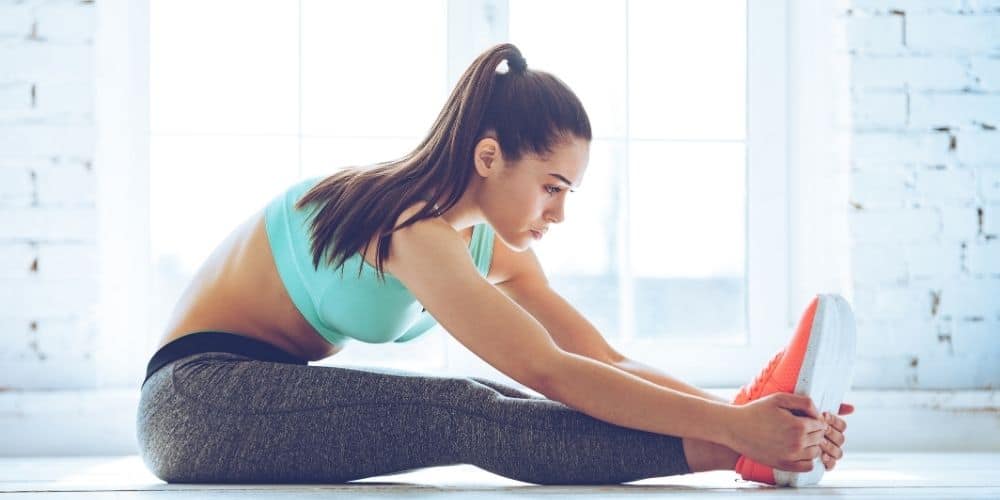 You may hear people saying it's better to stretch before a workout to prevent injuries…
Not true.
Stretching before a workout weakens your muscles, making you more prone to injury.
However…
That doesn't mean you shouldn't warm up before a workout.
Many people don't know that there are different ways to get your muscles engaged and prepared for exercise other than stretching.
Your best bet is to do a dynamic stretching routine before you set off for your run. 
This will help prevent injuries and prepare your muscles for running.
Here's a great dynamic warmup for running…
Once you have finished your run, now's the time to incorporate some stretching into your routine.
Stretching after a workout is known to increase blood flow, help your muscles recover faster, and prevent soreness.
I also seem to find that I only get injuries if I don't stretch after running which isn't a coincidence.
So don't skip this step, it's more important than you think!
7. Listen To Some Great Music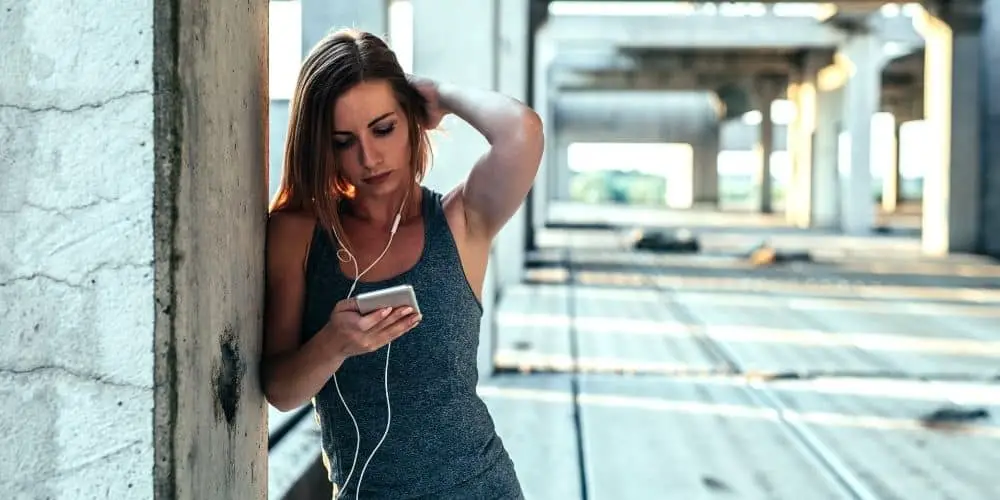 There are two types of people in the running World…
People who listen to music when running.
And people who don't.
If you're like most people, then you know music is a great addition to a run. Not only does it sound great, but it comes with some great benefits.
One of these is that it helps block pain signals from your brain, allowing you to keep running even when you're fatigued.
So if you're struggling to break through a running plateau, invest in some high-quality headphones and watch the magic happen.
Your best bet is getting some headphones that actually stay on your head…
Yes, that means leaving the Airpods at home.
I can't put into words how annoying those things are when you're trying to enjoy a run and they keep falling out.
I recommend getting the Razer Opus Active Noise Cancelling Headphones (Affiliate Link). They are wireless and offer great support when running.
Alternatively, you can let the power of nature guide your runs; which is what I like to do from time to time.
Music is good, but sometimes it's great to turn off the music and be completely present.
Conclusion
I hope these running hacks have helped you understand what is important to remember when running.
If you follow the steps outlined above, your runs should become more enjoyable and you should see weekly improvements.
If you have any questions, feel free to drop a comment below this article and I will get back to you as soon as possible.