Affiliate Disclaimer
We hope you love the products I recommend! Just so you know, I may collect a share of sales or other compensation from the links on this page. Thank you if you use my links, I really appreciate it! I am also a participant in the Amazon Associates program and will also make a commission from qualifying purchases.
Honestly, when I was researching this topic, I wanted to smack myself so many times for all the times I was moaning about minor aches and pains. Talk about not wanting to be a part of the 1% for a change.
The truth is you're amazing for still running, or for starting to run, or coming back – whatever stage you're at, you rock.
It's very easy for people to come up with excuses and give up, but not you. Five stars and a giant cookie from me.
Now, it's on me to be a true pal and to try and make this part easier for you. You just concentrate on running, I'll comb through the interwebs and find the best running shoes for compartment syndrome.
But before we dive deep, make sure to check out this video which goes over how compartment syndrome affected Rudy's running.
How to Choose Best Running Shoes for Compartment Syndrome?
First things first, let's see what you should be looking for and why…
I am very confident in my picks, but it would not hurt for you to have a vague idea of what the main requirements are. Luckily, this list is not huge, and these days you'll find quite a few models that tick all the boxes!
Become a Minimalist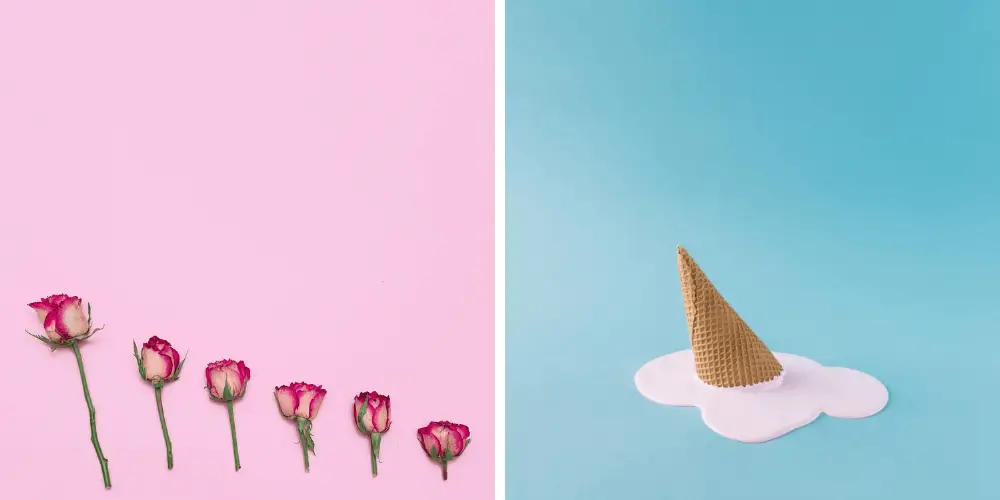 Minimalist footwear offers flexibility and lower heel-to-toe drop at a very low weight – the holy trinity of the things that you may need!
Okay, let me rewind for a second here – we are looking into minimalist footwear in the first place because it forces you to adopt the forefoot strike running technique.
This technique has shown to severely reduce the amount of muscle swelling most runners experience.
With that out of the way, a minimalist shoe without support, traction, and responsiveness is a sock, so be vigilant when you're shopping.
These kinds of running shoes became trendy some years back so everyone
and their grandmother suddenly had at least one design on offer. And some of them just put a pair of laces on swimming shoes and called it a day!
If I could describe what a good option should feel like, it would be like a classic running shoe, but with less cushioning. Beyond that soft feeling under your feet, you need everything else to be the same as your old favorite pair of runners.
The ones that don't give you that may be suitable for some other activities, but they are in no way trail-worthy!
The Fit
Your feet need to hug the shoe snuggly so it doesn't wiggle about while you're running. The wiggle will… well, you know how much more muscle engagement is there with every single step when you're wearing flip-flops? A lot is the answer!
A design that looks rather slim at first glance is usually a safe bet, but still, try them on and see how they fit.
Durability
You may recognize a theme going on above. Ultra-light shoes? A step up from socks? The kind that could fall apart after a few days? Yeah…
Unless you go fancy shopping for a new pair every two weeks, we might at least try and do it right on the first go.
A good shoe simply feels well-made, no matter the style. If it seems flimsy, it is flimsy. When you pick them up or try them on, they need to feel more like a proper pair of sneakers and not like a pair of swimming shoes.
The seam between the sole and the upper is the most important. Since the sole of minimalist shoes tends to run on the thinner side, there is less surface area for the upper to be glued to.
Still, even a half-way decent model will not show any significant amount of stress there when you're moving in them. If it feels like it may split open, it so will.
Checking for this will become a bit difficult when you're shopping online. And it's not like reviews can help since they can be bought very easily. So, make sure that you're ordering from a place that has a good exchange and returns policy.
Once they arrive, you can inspect them under a microscope if you have one laying around!
5 Best Running Shoes for Compartment Syndrome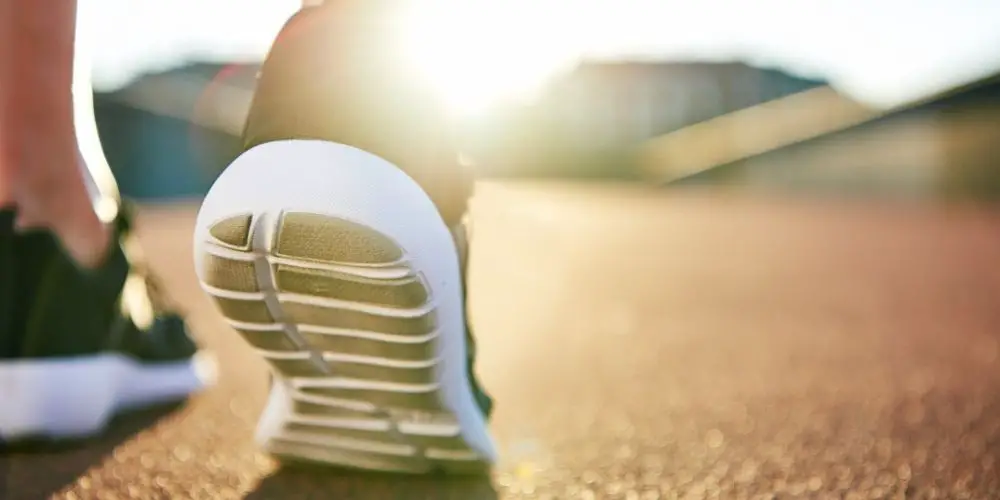 Best For Stability – Vibram Men's KSO EVO Cross Training Shoe
Best For Muscle Strain – Merrell Men's Vapor Glove 2
Most Secure Fit – Vivobarefoot Women's Stealth
Adjustable Instep – Xero Shoes Prio
Best Moisture-Wicking Ability – Sockwa X8- Barefoot/Minimal Shoe
1. Vibram Men's KSO EVO Cross Training Shoe
When Vibram released the Furoshiki model, the internet was very much approved. However, soon many realized that they are more of a walking shoe. This led to some runners ignoring the KSOs, which is a huge shame.
Japanomania is strong within the Vibram's designs, and KSO shares a gene or two with tabi socks and boots. Those boots were attributed to ninja once upon a shogunate, but today you can spot them on the feet of construction workers all over Japan because of the amount of stability they offer.
In this case, those four extra toes mean that you can run on any type of ground and any terrain. The EVO part of the name comes from the texture of the sole and it earns the shoe some major points.
The unique scale-like design makes this shoe great for both indoor and outdoor activities.
The sole is made out of a technical compound called XS TREK. It's another great feature since it's very durable, offers a lot of stability and comfort, and makes the sole a lot more responsive than it should be at the current thickness.
The upper is made out of breathable mesh, but check out the laces. I personally love these small design features that show that someone thought about these things properly and doesn't wish for runners to trip and fall flat on their noses.
However, make a note that these guys run small, so you may have to go up a whole size.
Our Rating 5/5
2. Merrell Men's Vapor Glove 2 Running Shoe
When researching this topic, I could not find one person who did not at least mention, if not completely rave about this shoe. And it's for a good reason – it's a well-made shoe that can truly go the distance.
The Vapor Glove offers the full barefoot feeling with a zero drop from the heel to the toe. For a regular runner, this means that they have full contact with the ground and absolute freedom of movement.
On top of that, it means that there is no excess weight associated with bulky soles, and therefore no extra strain on the muscles. For a bonus point, the designer team imagined this shoe to be a glove for your feet (just in case you could not tell from its name) and to fit them like… a glove.
This comes back to our conversation about the shoes wobbling about.
But speaking of this sole – have you seen the name? Yes, the sole of this shoe comes with courtesy of Vibram, the same people who made our top pick on the list!
The texture gives it a "sticky" feel, which means that you will have great traction no matter what is under your feet. The toe box is on the wider side, making this shoe suitable for people with wide feet, bunions, or other similar issues.
It's an overall reliable shoe that you should at least check out since it gets high marks from a lot of runners.
And for those who are eco-conscious, I am pleased to say that this shoe is made out of recycled materials. And the extra attention that is given to its durability is also a product of the company's wish to create as little waste as possible. Meaning, they made the shoe stong, so you don't have to throw it away!
Our Rating 4.8/5
3. Vivobarefoot Women's Stealth 2 Shoe
First, I have to say that it is rather refreshing when a manufacturer is not wasting their time in making a shoe look "cute" but instead they concentrate on making it perform well. Still, it does come in pink if that is a dealbreaker for you.
Though it does have this cute honeycomb theme going on which is there for more than just appearance's sake. On the upper, it offers a lightweight structure and a secure fit.
These guys are a lace-up model, and they come with those extra two pairs of shoelace holes, so you can get a better fit if you have super-dainty ankles. Or you could also use them to secure the laces and move them out of the way when running.
We already established that I enjoy some smart design, and the asymmetric heal is just that! Since it's fully open on the outer side of the shoe, it gives extra mobility, while you can still enjoy some decent heel support.
Going back to our honeycomb, it makes a second appearance in the form of the texture of the sole. The depth of the grooves makes it great for running on any surface – from a treadmill to an outdoor trail.
It offers both wet and dry slip resistance grip to give you excellent motion control. The sole is made of puncture-resistant material that protects the foot from injury. And at only 3mm thick, it offers maximum sensory feedback and minimum interference.
To give you a little bit less of that "sock" feeling, once you slip them on, you'll find a molded footbed that will provide an extra layer of support.
Our Rating 4.8/5
4. Xero Prio Minimalist Barefoot Running Shoe
It was actually difficult to pick one shoe from the Prio Minimalist series to be included on this list. All of them are great performers, but this guy is just that much better.
And if the name rings a gong, it's because you might have seen them on Shark Tank, where the sharks took a healthy bite out of them. Prio goes beyond just making a super lightweight shoe, they also think about the way it's going to fit each foot.
And I'm not just talking about being able to fit a shape or size, but also the needs and wants of each runner. You can use the strap to adjust the instep to your needs or add a 2mm insole for little extra protection and support.
The toe box is a lot wider than your classic running shoes to allow your toes to move. There's also the zero-drop sole for proper posture and easier forefoot strike.
The sole is 5.5mm thick (or shall I say thin) and very flexible to allow natural movement. And if you fall in love with it, the manufacturer uses it as a foundation for all of their footwear – from athletic shoes to casual sandals.
Want to talk lightweight? Each shoe weighs only 7.6 ounces. Oh, and you can so wear this shoe without socks.
Our Rating 4.7/5
5. Sockwa X8 Barefoot/Minimal Shoe
Okay, I know I told you before to avoid glorified socks, but let's exempt this pair from the rule. Trust me, even though they might not look it, The Sokwa's are packed with some amazing features.
Let's talk first about the very unique moisture-wicking ability – this is very unique to this pair and it doesn't really appear in other shoes on the market that often. For those who have very sweaty feet, remember the flipflops talk? Yeah, you don't need your shoes to start slipping around due to unavoidable bodily functions.
Oh, and you can sweat in them as much as you want because these guys will not get very aromatic that easily. And as a bonus when it comes to the fit, the upper is very stretchy and can hug any foot shape or size snuggly without blocking mobility.
But here's the gold – this shoe adjusts to your feet rather quickly, significantly cutting down on the break-in peroid. And if that was not enough, this shoe has shown to be able to cushion the impact, making it very knee-friendly.
Our Rating 4.7/5
Frequently Asked Questions
Can I run as well as before developing compartment syndrome?
Unfortunately, no. Well, at least in the case of long-distance, high-intensity runs on uneven terrain. You will have to tone it down some.
Can I go back to running after surgery?
Yes, and relatively soon. The recovery period is only two weeks or so. You will need to slowly come back to your regular runs, and maybe even take it somewhat easy for a while after.
There might be a chance that you will have to still pick minimalist shoes for your runs. It doesn't seem to be a firm rule or anything, but I'm giving you just a fair warning so you don't start dreaming about Baby Spice platform sneakers before you see how your surgery went.
In any case, your doctor will give you all details based on your specific condition, but if nothing goes wrong, you should not be benched for too long.
Do I really have to get the surgery?
For now, yes. But back in 2016, a published study suggested that the forefoot strike running technique may decrease pain and other issues that come with compartment syndrome.
This is why the list above only includes shoes that make it easier to do so…
Anyway, the switch itself could end up being a perfect solution for some, but it would still be smart to continue monitoring your condition and not completely write off going under the knife in the distant future.
What I'm trying to say is buy a piggy bank, just in case, okay?
Can I just stretch it out or use a foam roller?
As the first line of defense (or offense, however you choose to look at it), it can't hurt. Some stretches will reduce the swelling in milder cases, but they will not make the problem go away for good.
However, stretching and massage still play an important part in a healthy running routine, so do them anyway!
Conclusion
The shoes listed above are just some of the many amazing models available on the market today, so you're bound to find something that is perfect for you.
Keep running, keep going forward. Listen to your body and be smart, and you will conquer many new routes in the future!
Read More: Best Running Shoes For Older Runners