Affiliate Disclaimer
We hope you love the products I recommend! Just so you know, I may collect a share of sales or other compensation from the links on this page. Thank you if you use my links, I really appreciate it! I am also a participant in the Amazon Associates program and will also make a commission from qualifying purchases.
Ah, the lovely feel of grass under your bare feet – the morning dew, broken bottles, and cigarette butts. Sounds romantic, but I'll pass. However, I refuse to pass on a route that includes lovely scenery.
That may mean that you will have to deal with grass (at least at some point). The grass can be slightly more challenging than other running surfaces not only because it leaves graffiti on your shoes, but also because it can get slippery and the soil under it can be rather soft.
However, you'll be glad to hear that it isn't at difficult as running on the beach — so that's a huge relief!
There are quite a few all-terrain running shoes that can handle grass, but some do it that much better than others, Let's see what makes some of the best shoes for running on grass.
How To Choose The Right Shoe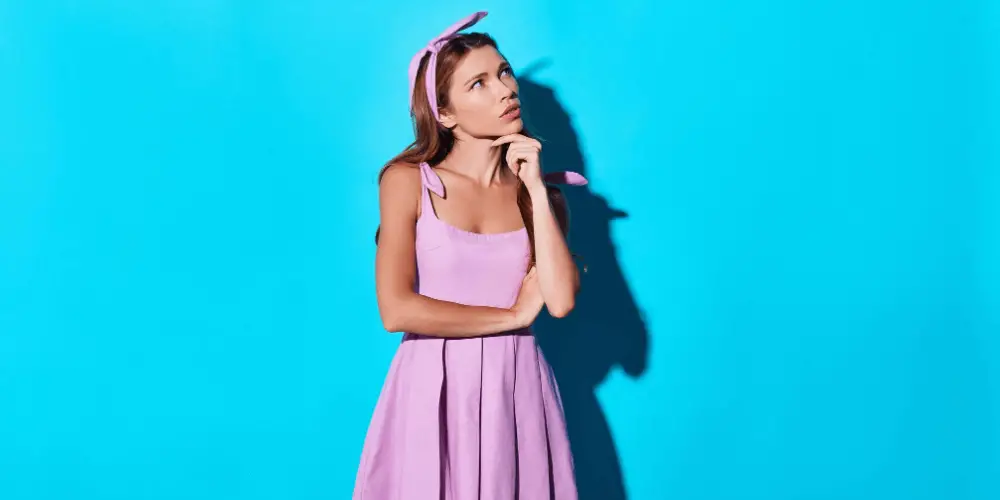 There are not too many specific requirements that you need to consider in this case. If you've figured out what is your dream shoe in general, you just need to build upon that.
At least you don't have to worry about shock absorption as much since you're running on softer ground. That being said…
Support
You may need a bit extra than before. However, try to lose as little freedom of movement you can since the grassy surface can be slippery, and you will need to compensate for that.
The Sole
Texture, texture, texture – said in the voice of a passionate hairstylist teaching you how to get perfect beachy waves. Do you know how soccer shoes have those spikes? Well, we don't quite need those, but we may need more texture than with your regular pair of running shoes.
Unless they are minimalist shoes, but we'll get to that a bit later.
The Upper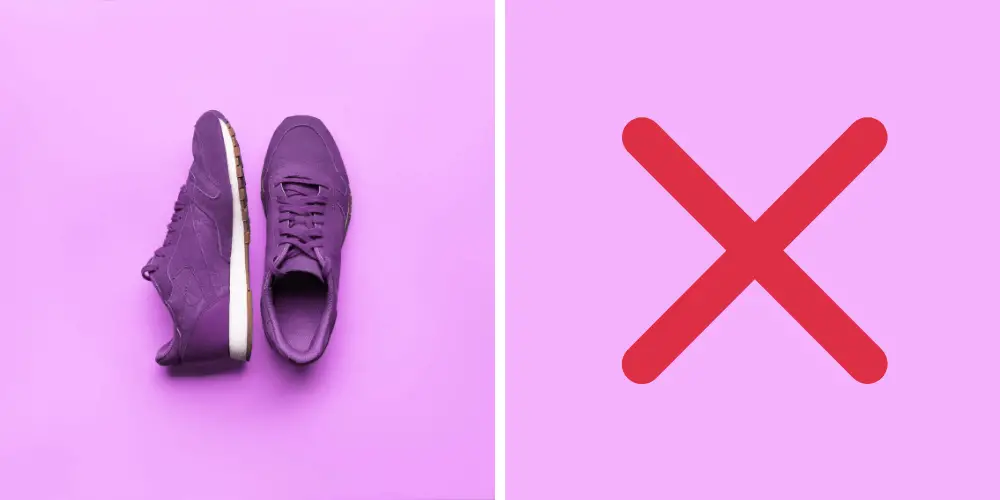 Do I have to say that you should stay away from suede or classic canvas? Or don't, if you love spending all your free time dealing with grass stains.
Our Top 8 Best Shoes For Running On Grass
Buy me a brownie or a beer, or a beer brownie, since I've made an effort to dig up models that you can use on non-grassy surfaces as well. When you're already spending the money, you don't have to spend it on a boring unitasker!
1. Salomon Men's Speedcross 4 Trail Running Shoes
There is no group, message board, or an opinion piece where this shoe was not mentioned. It's simply that good. The first thing you may notice is how much it resembles a classic soccer shoe.
It's like this shoe and a regular running shoe fell in love and had a beautiful baby that can handle any terrain. The propriety ContraGrip outsole has a set of very prominent grooves that provide grip and traction on any surface.
The upper is made out of water-resistant mesh that bears well on wet grass. It fits very close to the foot with enough stretch to allow for full mobility. And it also provides extra protection from the debris during your run.
An extra point for the quick lacing system, because who wants to stop in the middle of the trail to re-do them. There is a little less cushioning for extra natural feel and control. Still, the shoe remains very comfortable and gives a good amount of bounce.
This shoe is not designed for indoor use, but I saw some people comment on how the world did not end when they wore it while running on a treadmill.
Our Rating 5/5
2. Inov-8 X-Talon 200 Trail Runner
These shoes might be a slightly better choice if your run is happening on the grass in your local park, and not in the middle of nowhere. I'm not saying that they can't handle running in the middle of nowhere (since they very much can), I'm saying that they are better for handling asphalt.
The sole is designed to handle wet rock, so trust me, it will have no issues dealing with everything else. It features 1/4 inch rubber cleats. Their shape makes it easy for the shoe to achieve a good grip on soft soil, while the fact that they are made out of rubber makes them perform better on harder surfaces.
The midsole is injected with EVA cushioning for shock absorption that offers plenty of bounce. The upper features Fascia Band midfoot support and is DWR treated for water resistance.
That means that you can go through ankle-deep mud in them, and you would still be fine. The only thing you need to take note of is that they tend to run a bit narrow.
And if you need another reason to love them, they come in some interesting color options like the 90s Eurotrash friendly black, red, and neon green.
Our Rating 4.9/5
3. New Balance Men's 481 V3 Trail Running Shoe
At first glance, this one in no way resembles the previous two entries, but it performs just as well as they do. It's a good, solid, all-terrain shoe that could be your "one" if you plan on owning just one pair of running shoes.
However, they do fall a bit behind when it comes to other activities, like calisthenics for example. It can handle both wet and dry surfaces with great traction coming from the AT Tread outsole.
The Cush+ midsole provides all-day comfort without sacrificing support and stability. You'll also find an NB Ultra Soft Comfort Insert in there for extra cushioning.
I saw a nurse somewhere give this feature five starts, so that should be a good testimonial, right?
The mesh upper is encased in leather Comfort Collar, which allows for a secure yet breathable fit. It makes it a really good choice if you need extra ankle support that you don't get from other shoes.
If you're buying online, note that these guys run a bit small. The color options are a bit boring, but not everything has to come in pink leopard print.
Our Rating 4.8/5
4. ALTRA Men's Lone Peak 3 Mid Neo Trail Running Shoe
Lightweight? Oh, yes. I know that they look like they should weigh a metric ton each, but they are surprisingly light. There is definitely some witchcraft, or good technology going on in there.
Now, these are made to deal with EVERYTHING. And I do mean everything – sun, snow, rain, grass, dust, mud, taxes…Okay, maybe not taxes. In any case, whatever obstacle you face on your run, this shoe will dominate it.
The cushioning is very lightweight and offers a great response. The sole is very flexible, allowing for full freedom of movement. The texture is not as prominent as the cleats on the X-Talon, but it's more than capable of providing great traction on any surface.
And there's also that cute foot design, so everything's peachy in my book. Want your mind blown once more?
It has a Zero Drop Platform, which allows the forefoot and the heel to be all at the same distance from the ground, allowing for the natural alignment of the feet while shielding the feet from a strong impact. This means that you are looking at some forefoot running fun times.
Our Rating 4.7/5
5. WHITIN Men's Minimalist Trail Runner
Once you receive this shoe, you may think that you were scammed and someone sent you an empty box – the shoes and the box weighs just above 12 ounces. Talk about lightweight!
Now, the market is rich in some amazing minimalist shoes, but they tend to have slightly "flat" outsoles. They could still do the trick, but this one is the most textured that I have seen.
Still, the sole is fully flexible – so much that the shoe can completely roll-up. It's also puncture-proof with some runners reporting that they stepped on glass and other sharp objects and had no issues whatsoever.
The shoe is designed for dirt, grass, and general wilderness, but it performs equally well indoors. Tho toe box is quite wide, making it suitable for wide feet and allowing your toes to move freely.
The sock liner is completely removable if you want to feel even closer to the ground. And you may also notice that the shoe comes with several different upper designs (with or without laces) so you can get exactly what your foot needs.
The support is not as good as with the other models, but again, the liner is removable. If you need more support, you can easily build some in. And to top it all, these are very affordable.
In fact, they are in a very low price bracket for this type of shoe. This means that you can abuse them as much as you want and not feel too guilty about it.
Our Rating 4.7/5
6. ASICS Dynaflyte 2 Running Shoes
If you're going to be running on wet grass, then the Asics Dynaflyte Running Shoes are a great choice. They have ortholite X-40 sock liners, preventing your socks from becoming wet in damp weather.
Combine this with their ultralight design and a comfortable fit, and you have the perfect shoes for running on grass. 
Talking of comfortable, these shoes come with an adapt mesh upper, reducing tension and preventing your feet from being strangled by the laces, which can be common when you get a new pair of sneakers.
The inside is made from a seamless texture, preventing friction and irritation while running on grass. This is great as, in most cases, you'll be protected against developing blisters, which is a whole other issue in itself.
It's also worth mentioning that they can be purchased in a range of different colors including red, black, blue, and white. I think they look great in white; however, we all know how they are going to end up looking when you're running on grass.
Our Rating: 4.6/5
7. Asics Men's Gel-Fujitrabuco Running Shoes
Remember at the start of this article when I said how important it is to choose a pair of running shoes with good sole texture? These shoes are a great example.
They have little spikes coming out of the sole, providing you with extra grip, helping prevent you from falling over when running on grass. In addition, they also have rock protection.
Embedded between the outsole and midsole of these shoes is a carbon fiber material that protects you from rocks and other sharp objects. The reason this is so beneficial is that theirs bound to be some objects hiding in the grass you can't see.
When it comes to the cushioning system, Asics have hit the nail on the head once again. They have used a rearfoot gel brand technology to soften the impact, allowing for a smooth transition when running.
If you're a fan of running up and down grassy hills, then you'll be glad to hear that these shoes are designed to keep you on your feet and prevent any unnecessary slipping — on both wet and dry surfaces.
Our Rating: 4.6/5
8. Adidas Rockadia Running Shoe
When it comes to shoe brands that never fail to please, I would put Adidas pretty high on the list. You can see that by looking at the quality of their Rockadia Running shoes.
The rugged outsole provides you with maximum grip on all surfaces, which is essential if you're going to be running on grass. 
In addition, they don't disappoint when it comes to comfort and breathability. The upper is made from mesh — one of the best materials around if you're looking for a snug fit.
Softly placed inside are ortholite sockliners, forming a thick barrier between the bottom of your feet and the shoe, helping prevent water from leaking in and going into your socks.
When it comes to performance, what if I told you that these guys are so smooth that you'll hardly feel a thing when your feet hit the floor — it's like walking on clouds. This is due to the cloudfoam midsole that provides excellent comfort and cushioning.
Our Rating: 4.6/5
Frequently Asked Questions
How can I clean grass stains off my running shoes?
Try making a solution of one part white vinegar and two parts water. Use a cotton pad or a muslin cloth to gently rub it away. If that doesn't help, try an enzyme cleaner (Affiliate Link). These guys are magic and they can clean anything. If you get a concentrate, follow the instructions for cleaning stains from carpets and clothes.
The stains are still not coming out. What do I do now?
This may happen with stains that had enough time to "bake" in, or because you made a rather unfortunate choice of the upper fabric. Depending on the fabric and color, you could take them to the cobbler for a deep clean or a dye job.
Or buy a set of acrylic or fabric markers and go to town painting hearts, flowers, stars, and flaming skulls.
Can I use soccer shoes for running?
In a pinch, I don't see why not. However, soccer shoes are designed to do something else and they will not perform as well as a classic running shoe. Not to mention, even if you have to deal with a tiny stretch of pavement, it's a slip and fall waiting to happen.
Can I use my running shoes to play soccer?
Sure, if you want to destroy them that much faster. Even if you play only once in a while, it's better to get a separate pair or use the ones that are ready for retirement. All that kicking and… kicking will wreak havoc on the seam between the upper and the sole.
Conclusion
A good trail running shoe will often be able to meet your needs. Quite a few of them are great multitaskers that you can wear anywhere and for almost any activity.
Just keep in mind what your foot needs and how much cleanup you're willing to deal with, and you'll find a perfect pair in no time.